Day 1 :
Keynote Forum
National Cheng-Kung University, Taiwan
Time : 09:30-10:15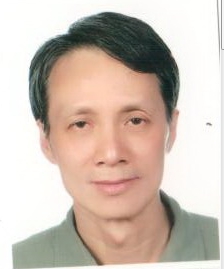 Biography:
Chien-Ping Ju received his Ph.D. from Marquette University (Milwaukee, Wisconsin) in 1982. He is a Professor of Dept of Mater Sci & Eng, National Cheng-Kung University (Tainan, Taiwan). He also serves as Technology Founder/VP/CTO of Joy Medical Devices Corp. (Kaohsiung, Taiwan). He has published 100+ SCI papers along with 70+ US patents and 100+ non-US patents
Abstract:
A biocompatible, low elastic modulus Ti-7.5Mo alloy with an alpha-double-prime (α") orthorhombic crystal structure for medical applications has been developed at National Cheng-Kung University (NCKU). The mechanical properties of this alloy can be adjusted via different processes for different applications. Its ultimate tensile strength/modulus ratio through one specific process can be more than 200% of Ti-6Al-4V ELI, 300% of grade-4 cp-Ti, and 500% of grade-2 cp-Ti, while its elongation can be adjusted to 10-40%, depending on the application. The low modulus feature is expected to reduce the stress-shielding effect often observed in rigid metallic and ceramic implantation studies. This Ti-7.5Mo alloy is expected suitable for making a dental crown & bridge, RPD, dental implant, orthopedic fixation, miniplate, etc. A head-to-head comparison between α" Ti-7.5Mo and the popularly-used grade-2 cp-Ti in dental casting-related performance shows that cast Ti-7.5Mo alloy performs consistently superior to the cp-Ti. In addition to its much better castability (by 25-100%, depending on wax paten design) and machinability, the unique combination of higher strength and lower elastic modulus of Ti-7.5Mo alloy offers a far higher elastic recovery angle which has advantages over cp-Ti for certain applications such as RPD clasps. The interesting cold working-induced α''-α' phase transition phenomenon is also discussed in this presentation. The research was funded by the Ministry of Science and Technology (MOST) Grant No. 107-2221-E-006-016.
Keynote Forum
Baptista Dental Group, Luxembourg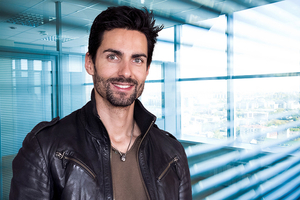 Biography:
Dr. Augusto André BAPTISTA, PhD of Oral and Dental Surgery from Faculty of Nancy. Master's degree in biomedical research. Former chief resident of Oral Surgery in Nancy University Hospital. Postgraduate degree in Surgical Odontology, Aesthetics, Periodontology and Prosthesis. Creator & founder of the BAPTISTA DENTAL GROUP Clinic, he practices Oral and Implant Surgery as well as Cosmetic Odontology in Luxembourg. His areas of expertise are complex global oral treatments, with a biomimetic, minimally invasive and aesthetic approach. To his credit: many national and international publications.
Abstract:
Nowadays, aesthetic is no more an option in our treatments, especially in young patient who is at a critical time of his social integration. This challenge have to be manage by a minimally invasive way, guided by a therapeutic gradient. We need to lavish treatment aesthetic, functional, biomimetic and the atraumatic for the tissues as possible. This paradigm shift is induced by the fact this young patients have to growth, live and evolve with our treatments in a long term period of life. This clinical case shows a minimally invasive way to restore the aesthetic and function of a multiple dental agenesis in the anterior zone of the maxilla in a young patient.